IMPROVING THE USER EXPERIENCE__ 
Visual updates and addition of new features to pre-existing Price Check widget.
SAVE PRICE__

 
Feature allows users to receive a notification of their current search via email.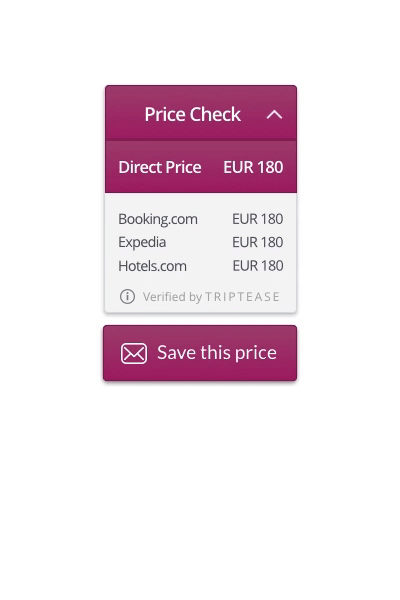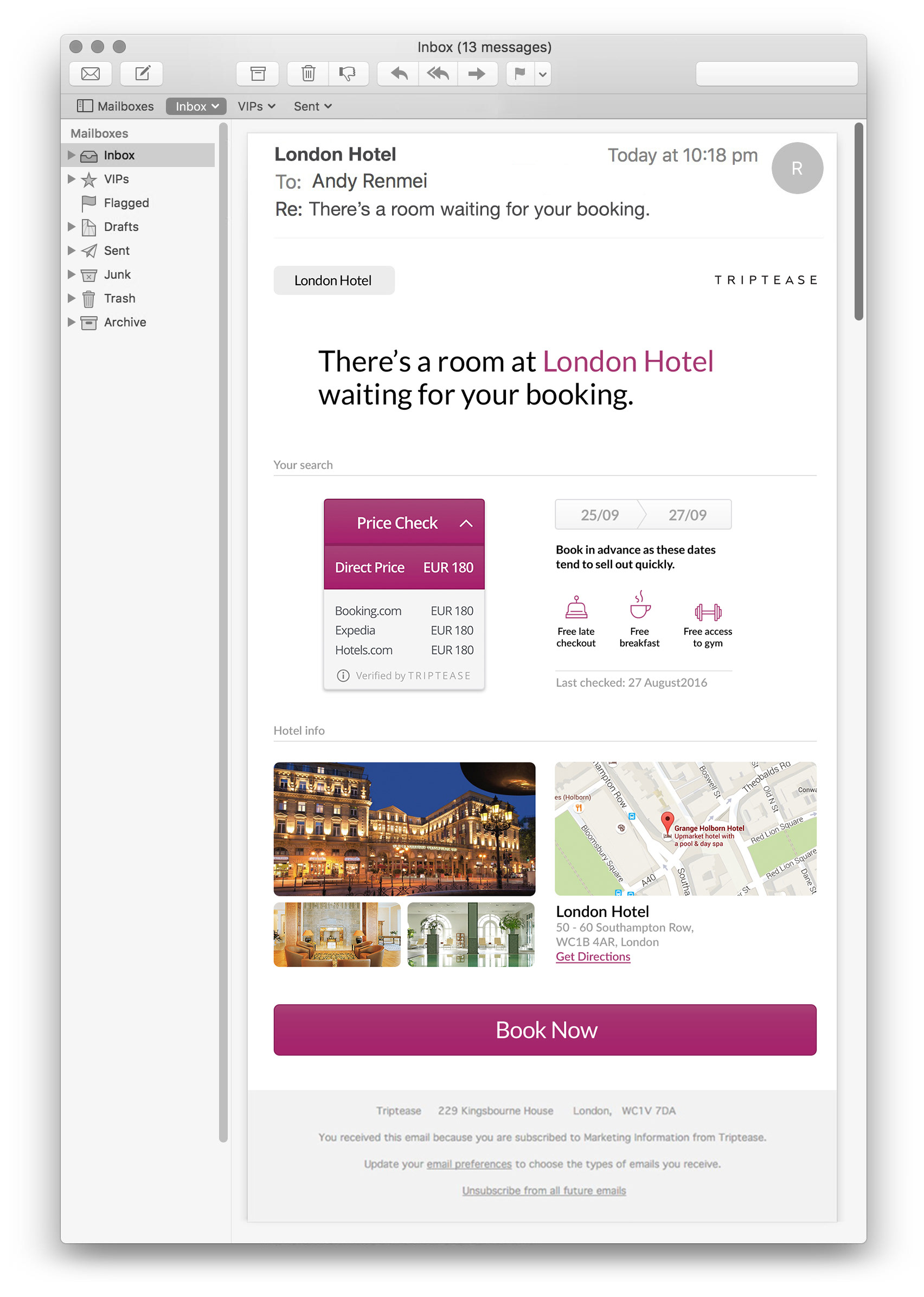 IN-PAGE DESIGN__ 
Price Check integrated into the iframe is intended to avoid covering important content and provide a closer link to the information displayed on the hotel webpage.